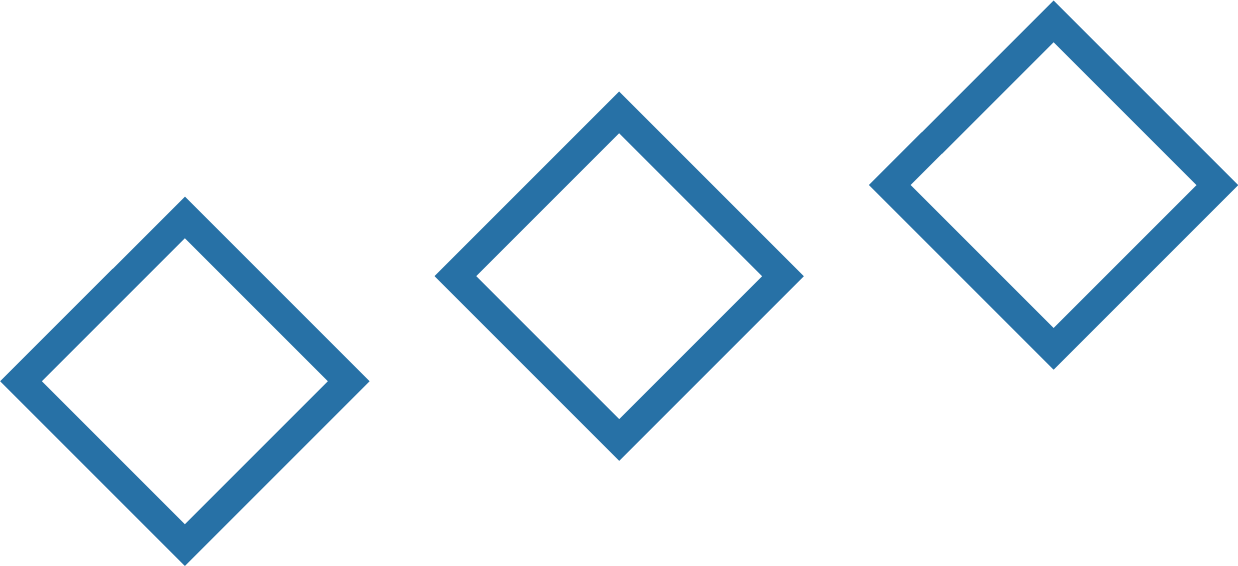 Keynote Speaker, Adventurer and Author
Author, adventurer, business coach and mentor, Matt is driven by a passion for sharing what he knows, his business expertise and taking on challenges that test him mentally and physically.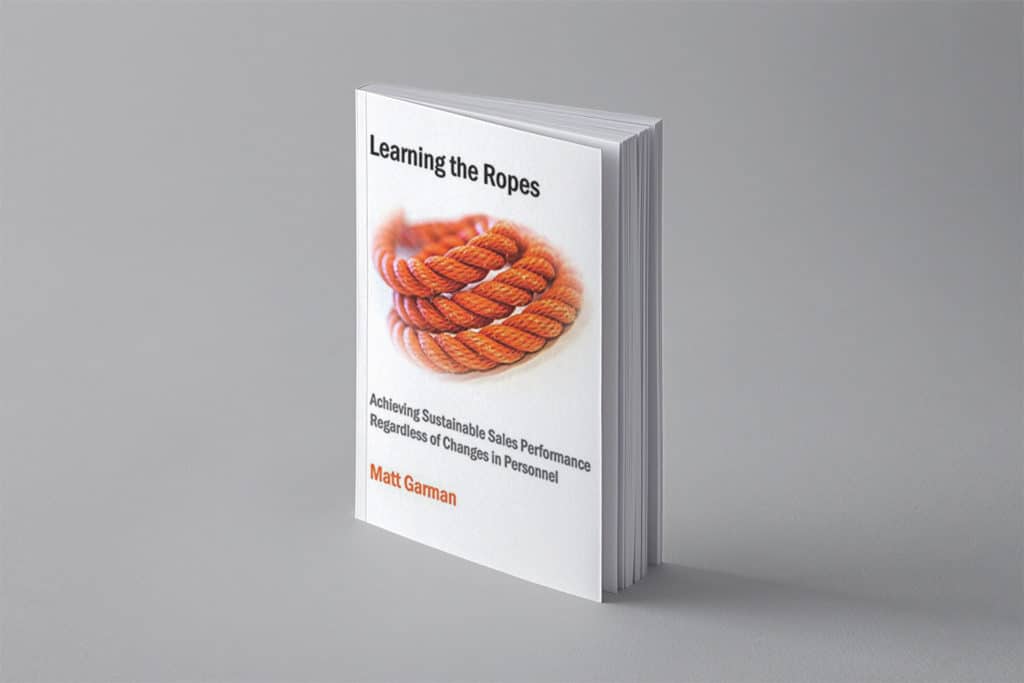 Learning the Ropes
by Matt Garman
'Logical, well-structured and as easy to read as if Matt was sitting opposite in the coffee shop. Of course there are many business books but this read like Gerber's E-Myth, providing a formula and workbook for setting up & managing a sales team for success.'
'Matt is firm in his belief that sales is a process thing and if, like me, you're focusing on sales, for whatever reason, then this book is invaluable. It will organise your thoughts and help plan the stages that you want/need to implement. Watch out team, here I come.'
'Excellent Book. Easy to understand and to the point. Fully recommended.'
Learning the Ropes addresses the challenges faced by business leaders, MDs, CEOs and Sales Directors, showing how to create sustainability and consistency in your sales department.
In the book, I show how I started to evolve my methodology, by introducing each of the sections with a personal story. I hope you find these spot on, clearly illustrating why and how each section is relevant and vital to a successful, high performing sales department. Oh, and I hope some of them make you laugh.
Sales is about systems and process. By providing a comprehensive overview of all aspects of the sales process, I've outlined how to undertake a detailed review of it. Your analysis will allow you to understand where the challenges are in your business. Once identified, there are handy tools and practical advice that will get your sales performance functioning at peak level and able to meet your aspirations.
As in life, there are thousands of different challenges that can pop up in your business, some you can learn to anticipate and some will always take you by surprise. Continuing analysis of your operation, and consistency in your sales process, will help protect you from this roller coaster by levelling out the highs and lows, to set your company on a smooth incline of steady, sustainable growth and profit.
Learning the Ropes gives you all the information you need, all the tips and tools, distilled into a logical, practical, proven methodology that will take your business where you want it to be. It shows you what to look for, where to look for it and how to fix it.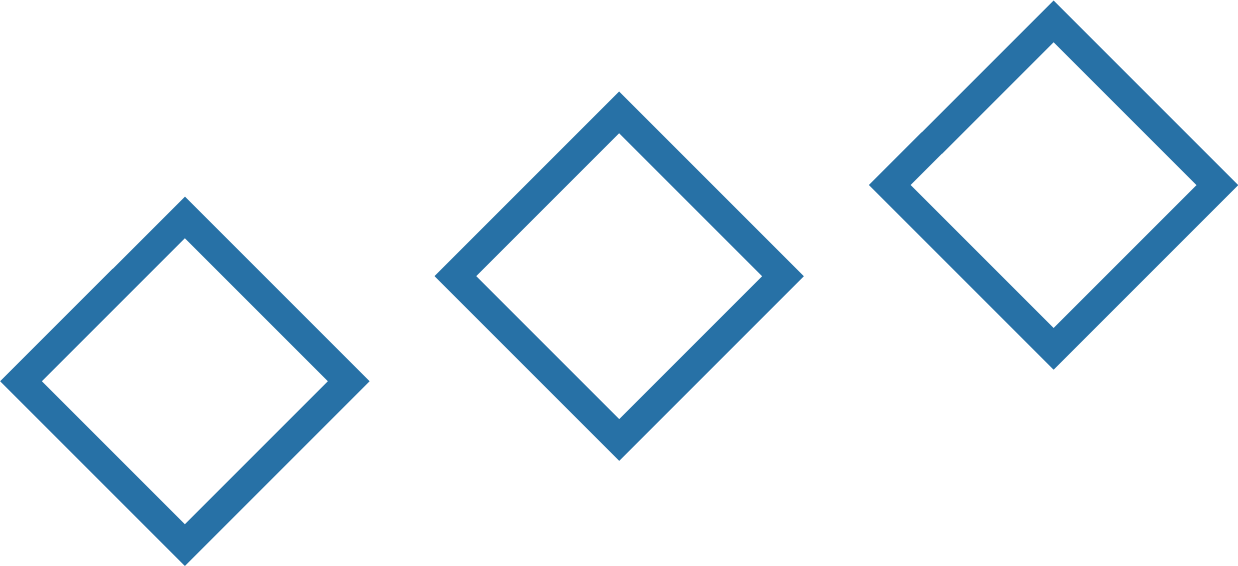 Leading by example.
Teamwork.
Leaving No-One Behind.
Why So Many Sales Hires Fail encourages a seismic shift in how to think about sales people.
Every time a sales hire fails, there's a ripple effect throughout the business. Management time, customer confidence, loss of productivity, increased workload for the team and stagnating growth.
The recruitment industry is huge and supports businesses to hire and recruit the best talent, in the most effective way. Analysis of their data, makes it clear that the cost to business of sales hire failure is enormous. Although financial loss is usually the measure, the actual cost to business is so
much more. Slow or poor onboarding is extremely costly, ineffective and soaks up the time of the management team and top performers while they show a new starter the ropes.
Just as the old ways of selling are history, the view of sales people as expendable must be relegated to the archives too. Sales people are integral to business growth and must be trained, upskilled and valued, as a key tool for success.
'This book doesn't sit on a shelf. I have it on my desk as my go to resource to improve how I manage the sales team. Straight forward, to the point and full of nuggets of 'how to' suggestions.'
'I loved how simply practical this book. The route map in the book gave me a great way to accelerate someone new to my business into a fast contributor.'
'Excellent book, well worth the read if you're a sales manager who hires sales people.'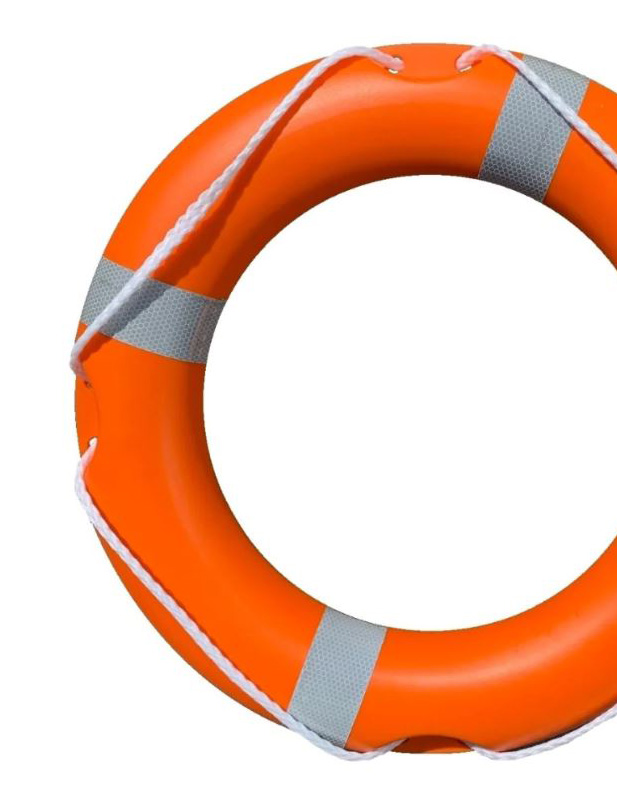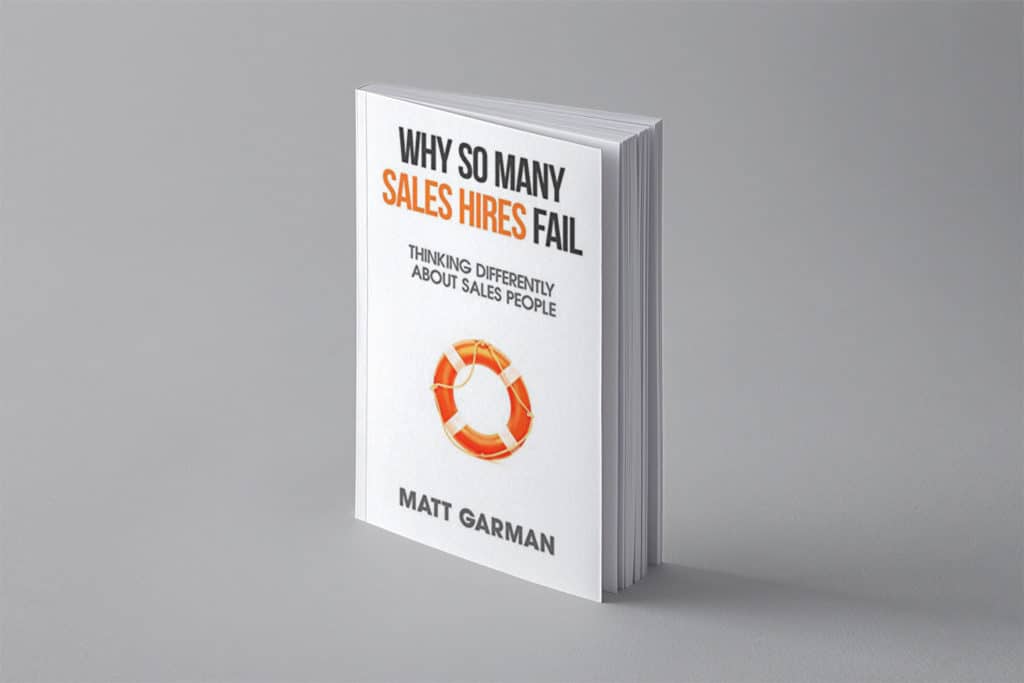 Why So Many Sales Hires Fail
by Matt Garman